Apparently ABC caught some flack recently because they misspelled Jane Austen's name during the Miss America pageant (a graphic stated that Kira Kazantsev "Loves anything Jane Austin"). Obviously this really isn't a big deal, but it didn't make ABC look real good. I chuckled, but this reminded me of a joke I wanted to play one time.
You see, I'd gotten invited to see a play adapted from one of Jane Austen's books. I don't remember which one. I told the person who invited me that I was going to get one of Stone Cold Steve Austin's 'Austin 3:16′ shirts and pretend like I had honestly gotten the author and wrestler confused: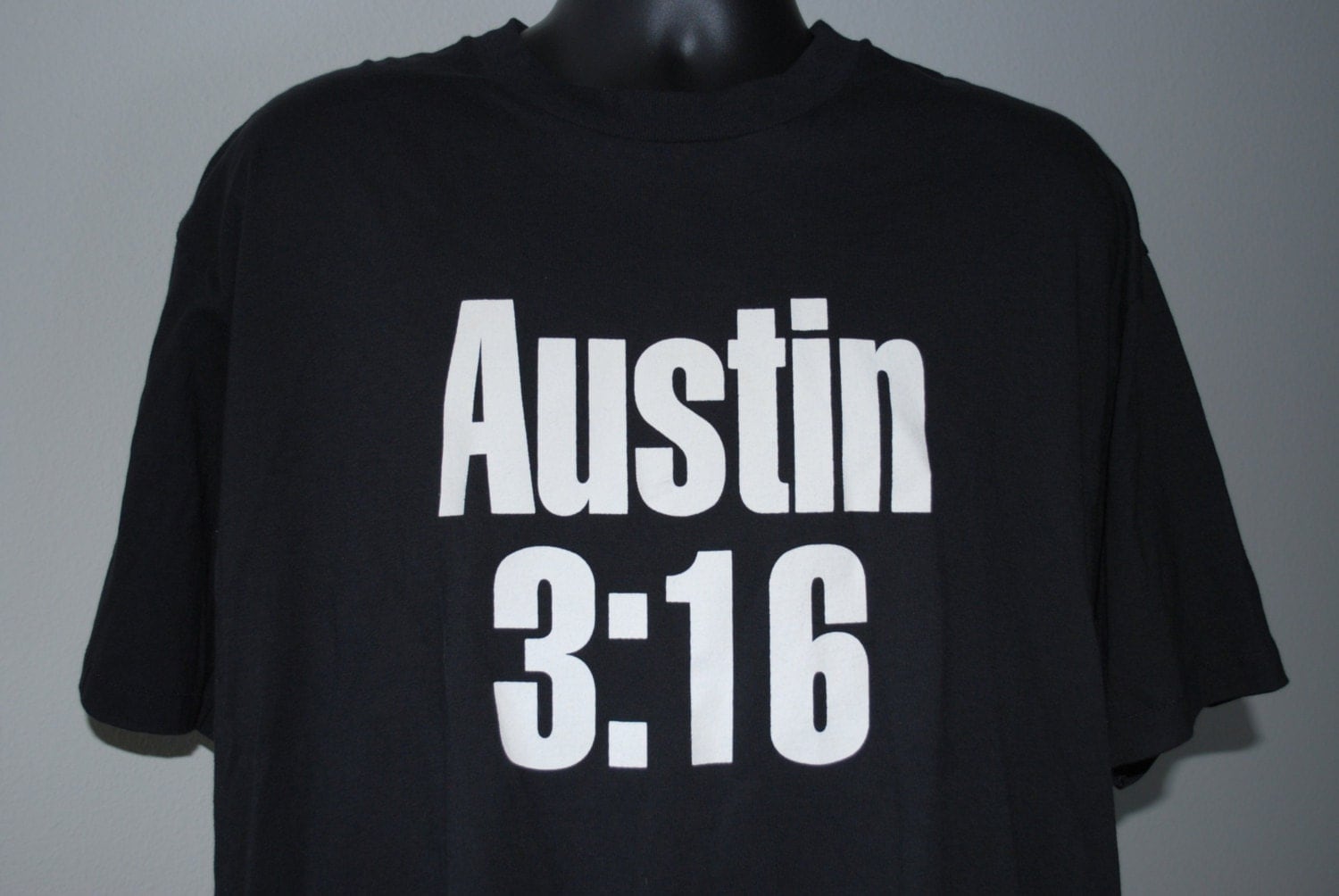 Very quickly, I was no longer invited to the play. I think we can understand why.
Anyway, this really has nothing to do with the typo, but the typo amusingly reminded me of that joke I wanted to play. I still think it would have been funny. After all, Austen 3:16 states: "It is a truth universally acknowledged, that a single man in possession of a good fortune, must be in want of a wife."