I'm kind of hungry right now. That made me just look up "breakfast animated gif." Actually got Donald Duck on this one.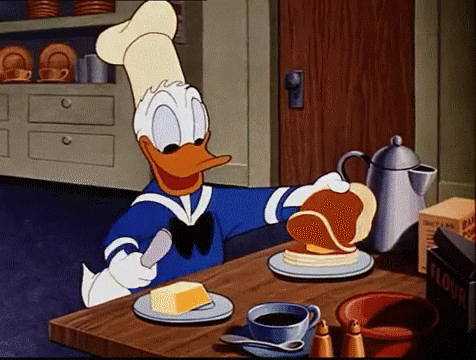 Who wouldn't like this? Animated pancakes? Animated breakfast? Is it breakfast since my blog posts in the evenings? Wouldn't it be more like brinner?
We'll ignore all those questions…primarily because this is all just an excuse to use that animated pancakes gif as a post for the day.