I remember back when I used to wish I'd one day get to visit Las Vegas, just to see it (mainly because of Fear and Loathing in Las Vegas). I was perhaps 22 when I first got to go. Since then, I've been back a few times. I know plenty of people who go way more than I do, but I've been here a few times. Here are the places I've stayed on the Las Vegas strip:
The Flamingo
The Luxor
The Venetian
The Imperial Palace
The Palazzo
Marriott's Grand Chateau (not actually on the strip itself, but just set back tiny bit around a corner so we'll call it close enough to at least be included)
The Wynn
The Bellagio
The Encore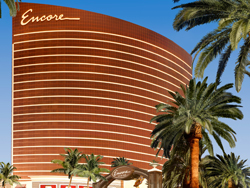 It's starting to feel like a lot. Again, I know people who have stayed at way more than nine places on the strip, but it still is starting to feel like a lot to me.