For some reason, I was just remembering a nightmare I had back when I was something like 6 0r 7. It was quite a long time ago by now, and I really have no idea why it suddenly came to mind.
In the nightmare, I was alone in my house. (That alone was odd, considering I don't think my parents thought it wise at the time to leave me alone.) There was a rhinoceros storming my way. I don't know how I knew that, but I could hear it coming despite the fact that it was apparently a long ways off. I judge that by the fact that it never seemed to show up, but was constantly almost there. (No, I don't know how the rhinoceros was supposed to get into my house, or what it was doing in my town, but it was coming.) I formed a plan that I was going to get up on the shelf in the closet in my basement to get away from the rhinoceros. I was going to bring some knives from my kitchen, and toss them down at the rhinoceros when it showed up. (No, I don't know how the rhinoceros was going to get into my basement, or what I thought throwing butcher knives at a rhinoceros was going to do. I don't even know why the rhinoceros was so intent on me.) Of course, it was taking forever to get down into the basement and on the shelf. That's where the tension came from, knowing what I needed to do and not getting it done as I continuously heard the rhinoceros get closer. (It was quite thunderous.)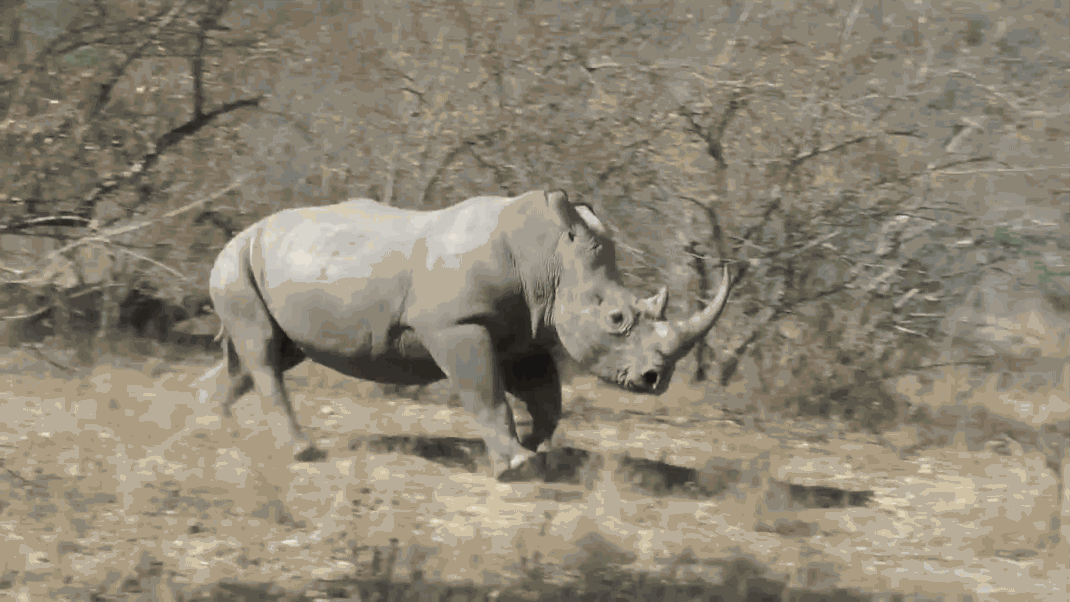 So why do I still remember this? It was a quick, one-time nightmare that I dreamt over thirty years ago. It made no sense then, makes no sense now, and it makes even less sense that I still remember it or that I'm still thinking about it.
I am though.