What would be your idea of a dumb animated gif? How about one that isn't really animated?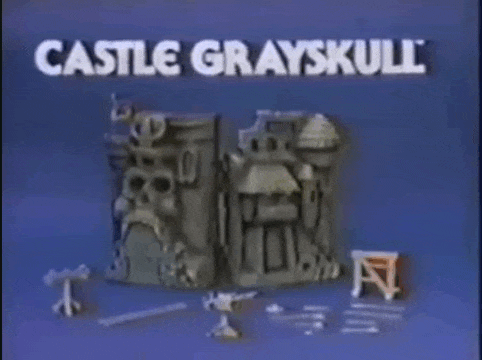 Seriously. I went searching for "castle greyskull animated gif." I thought I'd find some cool bit from one of the 80s era commercials where someone was playing with it. I did, but the only animated part is the instability of the television screen on which this was filmed. All this contains is a few seconds of film clip from a no-motion part of a commercial.
How dumb of an animated gif is that? I'm sure someone had a reason for making this, but it seems pretty weird to me.
Of course I had to use it and complain instead of looking for a real motion one.