I ran across a funny synchronicity in my recent binge watching of Twin Peaks. I'm sure ya'll remember that I've been intending to watch this show for years now and just recently finally got around to doing it. I set aside a weekend and from Friday afternoon through Sunday evening managed to get through about 25 episodes. On that Sunday, all sorts of my friends were talking about Twin Peaks. That seemed like a bit of a synchronicity.
Turns out, the weekend I'd picked for my binge watch was the 28th anniversary of when the show first aired. Not Friday, but Sunday. The show first aired on April 8, 1990 and here I'd picked April 6th-8th for my initial first run. I had no idea.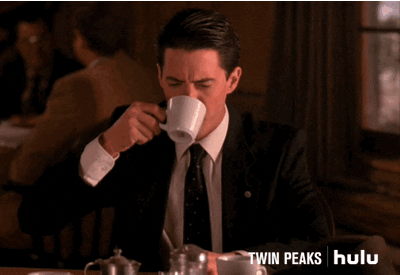 It seemed like exactly the sort of thing that should happen with Twin Peaks.