Sorry, but spam comments on here have been obsessing me a bit lately. As such, I'm going to take today to give you a weekend spam update.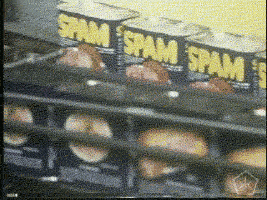 Recently, I cleaned them out on a Friday evening and had 20 waiting for me by Monday morning. Of those 20, 11 were gambling (two were from the same place, rambling about Jesus, marriages, teaches, coffee mugs, and/or aikido…ending in the link for online gambling), 5 were generic quips without a link I could see that were still completely inapplicable to the respective post, 2 were for sketchy online pharmacies, one was for some kind of undirected advertisement for buying blog promotion, and one was something with enough code and multiple different language text that I didn't look any further.
Anyway, that was my spam for the weekend. How was yours?